What are Fascia , Soffits,barge boards
.Roofline Unfortunately, not many people are familiar with this term, so we thought you might appreciate a few words of explanation. Roofline is the term applied to the timber or UPVC boarding that is between the roof and the walls of your home. Guttering is also included in the term Roofline.
Roofline has been traditionally wooden on all types of home that are more than ten years old will usually have been constructed with wooden roofline. The problem with wooden rooflines is they are very high maintenance and will need re-painting every 2 - 3 year. They tend to rot easily and when left untreated will lead to problems on your home such as damp and possible infestations from insects birds etc.
UPVC roofline is a much better alternative to the timber Roofline on your home. It is very low maintenance, it doesn't rot and will not need to be re-painted.
Here are the different parts that make up a roofline along with a diagram to the right showing these parts in situ: Fascia board-The fascia is fixed directly to the roof trusses and usually does all the work of supporting the bottom row of tiles and carrying all the guttering and holds the soffit at the front edge .The fascia is mounted at the point where the roof meets the outer walls of your home Soffit board-This is the boarding running right angle to the wall surface. Usually ventilated with mesh covered slots which allows the roof space to breathe. Barge Boards- Fascia boards that follow the gable end of the roofline finishing at the box end which is also joined by the fascia and soffit Box end- is a work of art, accommodating as it does the many different angles, planes and heights of the fascia, soffit and bargeboard at each corner of the home where there is a gable end and is often where the first signs of rot are noticed Guttering-The gutter and downpipes collect rain water from the roof edges taking it to drain on the ground below . Cladding-The overlapping planking seen on some home on walls , gable ends and dormers
A6 Windows Roofline System with quality UPVC fascia, soffits and gutters provides ventilation to your roof, avoiding damp and preventing it against any infestations of birds or squirrels etc.
With A6 Windows unbeatable value-for-money and reputation for quality of service, call now and discuss your needs with our friendly staff.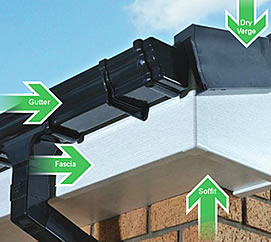 Ventilation
Circulating air in the roof space of your home reduces the build up of condensation which causes damp, mould and rotten timbers. Our Ventilation systems ensure a long-life for roof timbers of your home. Choose between discreet over UPVC fascia ventilation or continuous soffit air vents to protect your UPVC roofline and roof from moisture retention ensuring you do not get damp into roof timbers .
Benefits of upvc fascias, soffits, barge boards and guttering from A6 Windows
Completely remove all your old timber roofline, fascias, soffits, guttering and barge boards.
Slide the first row of tile back and remove all the old corroded felt.
Check all roof timbers for rot and repair as necessary
Attach 9mm solid uPVC soffit boards to the underside of the spars.
Attach 20mm solid uPVC fascia boards to the front of the spars.
Attach 20mm solid uPVC barge boards.
Introduce a new felt tray with concealed ventilation (bringing your roof up to the new building standards and allowing your roof to breath).
Install bird guard if required and requested.
Replace your roof tiles back into the correct position.
Inspect, replace and patch up all cement that has been dislodged.
Install new guttering at the correct fall to allow the water to displace quicker.
Install new down pipes.
Inspect the roofline installation with yourself .
Tidy up and remove all the debris from the site.

Related Links
DOWNLOAD BROCHURE FOR ROOFLINE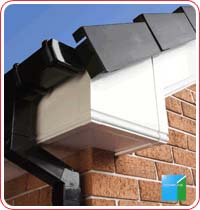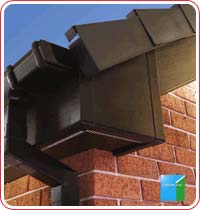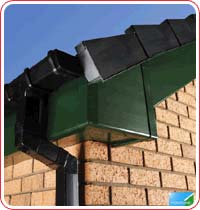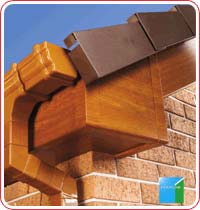 Discounts for Senior Citizens , Armed Forces and Reward the Volunteer scheme members
A6 Windows is committed to providing the finest products available, we will never compromise on the quality of our products or our workmanship. Our price promise to you is, if you find a cheaper quote in writing for your home improvements using the same quality of products, advanced installation techniques and backup service that matches A6 Windows, we will beat that quote or offer you a better product .
Diy Sos Manchester Homes for Veterans
and
Diy Sos Children in need